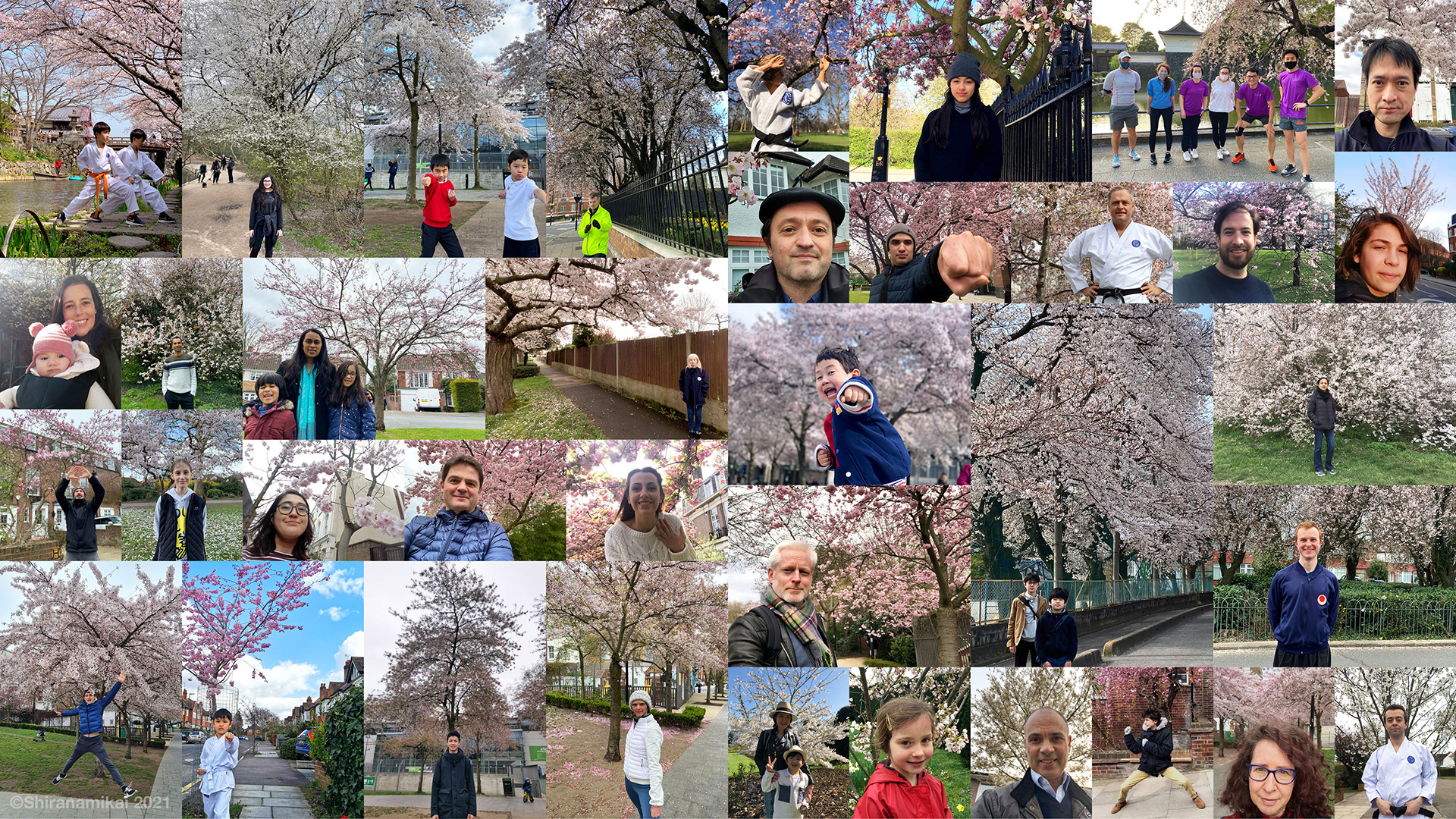 Ahead of our return to group training, Shiranamikai Karate members took photos of themselves with the theme 'cherry blossom'.

The aim was to foster the spirit of togetherness by creating a montage despite being unable to meet up in person.

The last year has shown us unprecedented challenges but we persevered, stayed in touch, and continued with training.

Cherry blossom hails the start of spring and calls to mind a feeling of renewal. Now is our chance to move forward as we resume our outdoor karate sessions, and look ahead to what we can achieve together.