December 2016 was a busy month at Shiranamikai. For the last month of the year, we had a lot to cram in…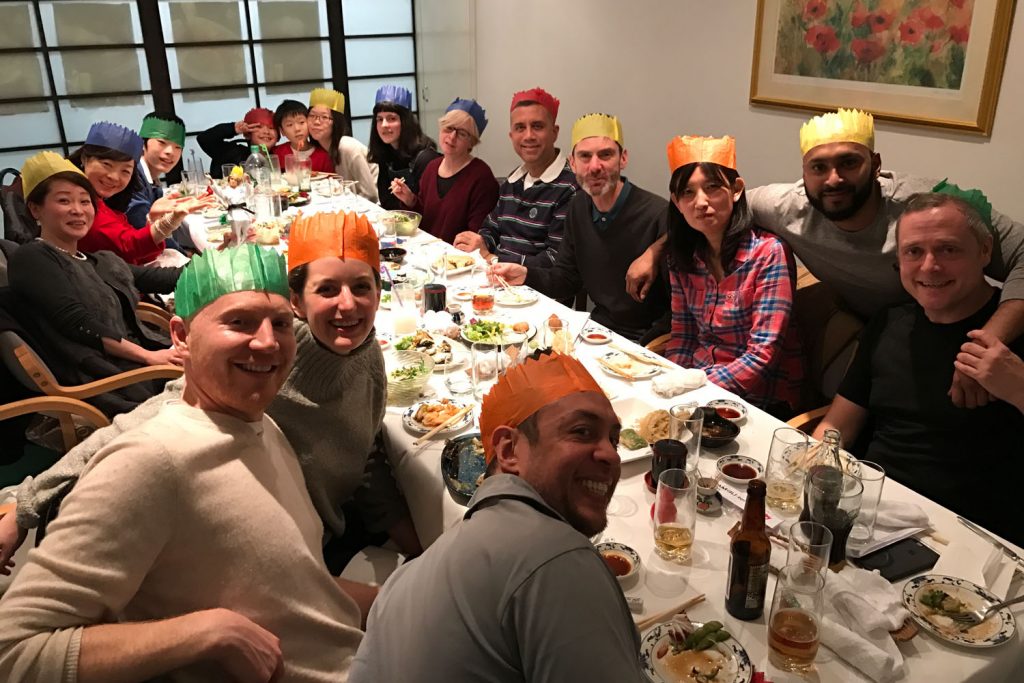 Christmas Dinner, 17th December
Enjoyed our traditionally, non-traditional club Christmas dinner, which doubled-up as a leaving party for Kentaro. As well as a chance to say goodbye it was also a good opportunity to get to know the new members of Shiranamikai. Needless to say, we all had a cracking time!
---
Last Training Before Christmas, 21st December
I was intending to run some games in order to win some sweet prizes during the latter part of the session but actually, exercising beneath those toasty, synthetic Santa hats was deserving enough of a treat. Plus, the three kata requests of Jion, Kanku Dai and Unsu didn't leave much time for anything else. Thanks to those who brought along mince pies and chocolates for snacking on afterwards!
---
Keiko Osame, 27th December
The last lesson of the year was a free session, a small gift back to all of you. Coming the day after Boxing Day, the timing was perfect to get moving after several days of sedentaryness. The suggestion was to bring along any leftovers from Christmas so that we could help each other polish them off after training but I nearly ended up leaving with more than I had brought along myself! Never mind :-)
The 27th was also Kentaro's last club karate session for a while. Kentaro, Hina, Miyuki & Hisaharu, we wish you all the very best for the future and look forward to seeing you again soon!
Austin