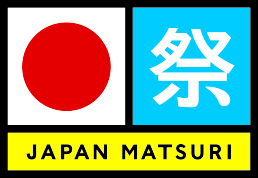 Shiranamikai members performed a karate display at the 2019 Japan Matsuri in London's Trafalgar Square, the largest outdoor Japan-UK cultural event bringing together the best of music, food, dance and of course, martial arts!
We did our best to illustrate core elements of JKA Shotokan karate, demonstrating Kihon (fundamentals), Kata (set pattern sequences) and Kumite (partner work). We also saw a lighthearted interaction between one of our most experienced members and one of our most junior, with a little help from her friends!
This year was an occasion where the best of Japanese culture met the test of UK weather so we'd like to thank everybody who braved the elements to stay and watch our performance – we really appreciated your warm welcome – and hope you enjoyed the whole festival as much as we did 🌂🥋🇯🇵🇬🇧
Japan Matsuri 2019 also marked the official launch of the Japan-UK Season of Culture, celebrating the unique bond between our two island nations as Japan plays host to the Rugby Work Cup and the 2020 Olympics.
See you next time!