Shiranamikai Karate offer a range of classes with options to join in person and online. All sessions exceed government covid regulations.

Gov.uk roadmap in detail…
We introduce new starters to techniques gradually at our classes taking place throughout the week.
Sessions begin lightly with a warmup and stretch before progressing through fundamentals and onto more advanced techniques.

The onus is very much on self-improvement which allows progression at ones own pace. Those with previous experience looking for more of a challenge can pace themselves against senior grades.
Adult classes are suitable for all levels, beginner to advanced. Older children may also be able to join these sessions.
Our mixed classes are suitable for all levels, beginners through to advanced, and can prove more challenging as we cover a wider syllabus. We welcome older children to these classes.
We also have classes specifically geared towards younger children age 5+ where we lay the foundations of a lightly structured class while giving them the encouragement they need to develop their confidence. This isn't a play session though. We still have high expectations of them.

More on our classes for children…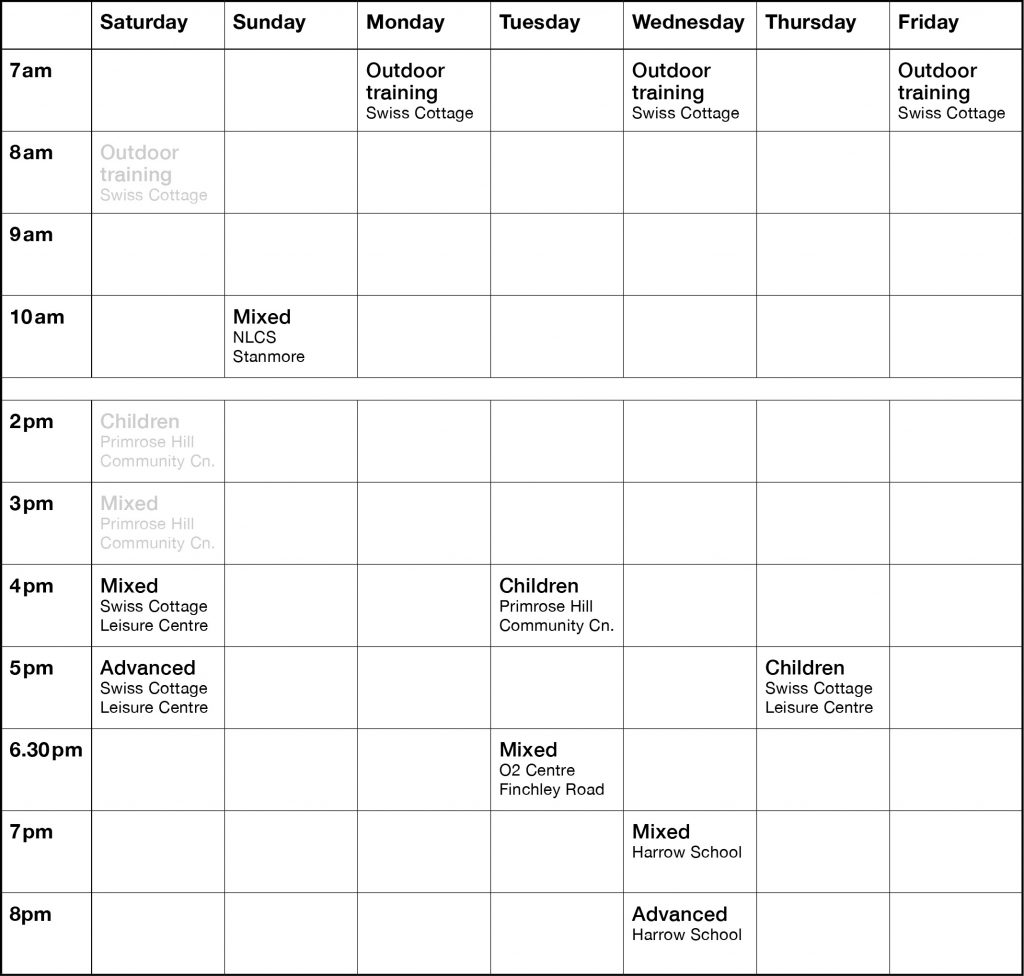 Think not about what you can't do, but about what you can do
All you need for your first lesson is yourself.

Comfortable clothing that will allow free range of movement such as tracksuit bottoms and a t-shirt is fine to begin with. We train barefoot in the dojo but if outside, trainers should be worn. A karate suit can be ordered from us at any time. All jewellery should be removed before the class starts.

Register for classes